Welcome to Mobile and Eastern Shore's 1st elective ultrasound facility!
Imagine the wonder of seeing your precious baby before you welcome him or her into the world. At Sneak-A-Peek, we provide you and your family the opportunity to interact and share this once in a lifetime experience through the eyes of our State-of-the-Art 3D/4D and HD Live ultrasound technology. Come relax in our warm, spa like environment and witness your little miracle in our theatre viewing facility. From those adorable chubby cheeks to seeing your baby's hands and feet, we provide a bonding experience like no other.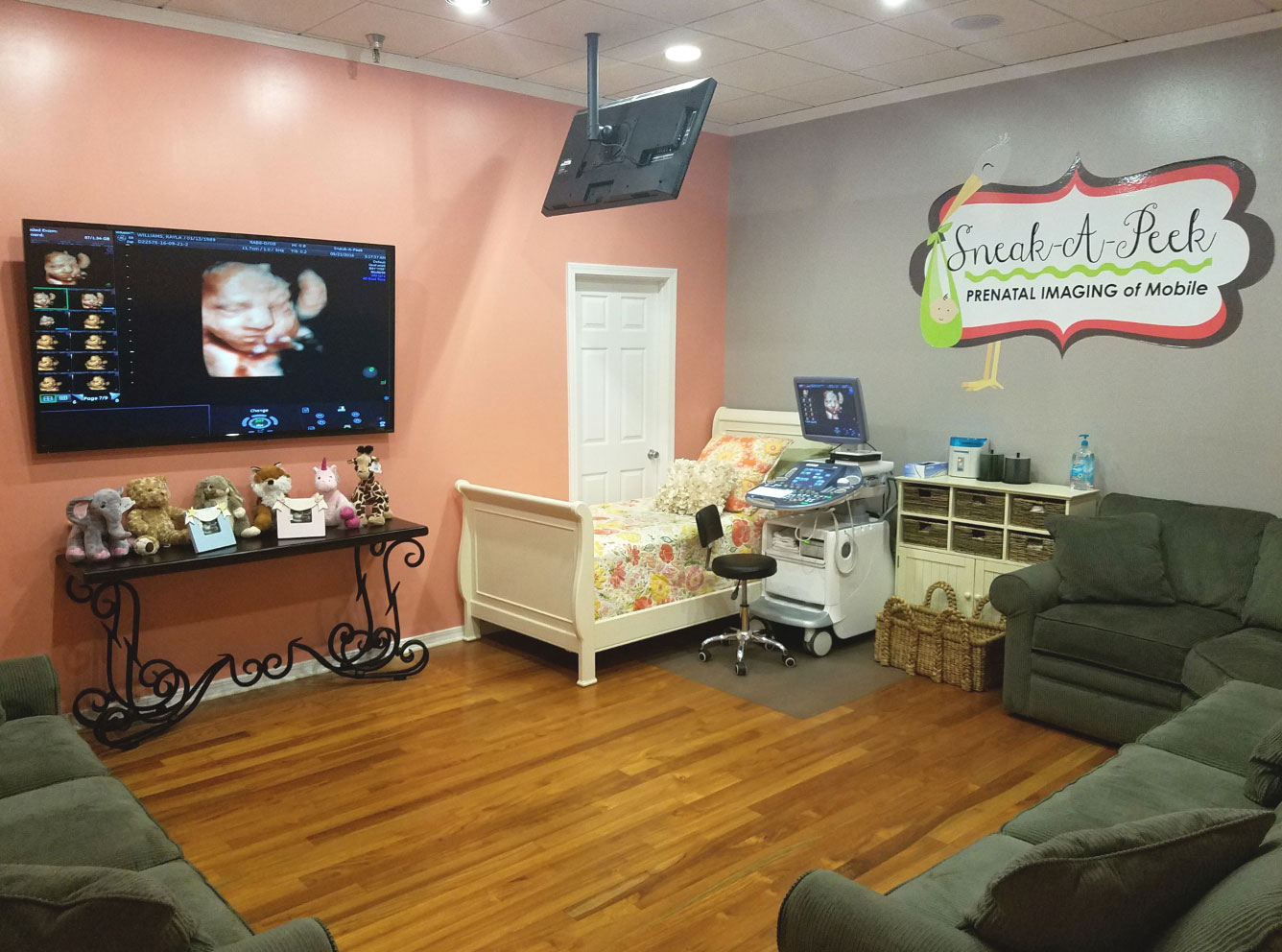 Sneak-A-Peek
Mobile
6345 Airport Blvd
Ste D
Mobile, Alabama 36608
Email
sneakapeekmobile@gmail.com
Mobile Phone
251-639-2229
Hours
Tuesday-Saturday
10:00AM-5:00PM
By Appointment Only
Sneak-A-Peek
Eastern Shore
29640 State Rd. 181 B105
Daphne, Alabama 36526
Email
sneakapeekmobile@gmail.com
Eastern Shore Phone
251-305-2229
Hours
Monday-Saturday
10:00AM-5:00PM
By Appointment Only
Scheduling
If you are interested in scheduling an ultrasound appointment please contact our office. We do not schedule any appointments through our website or Facebook page. Thank you!